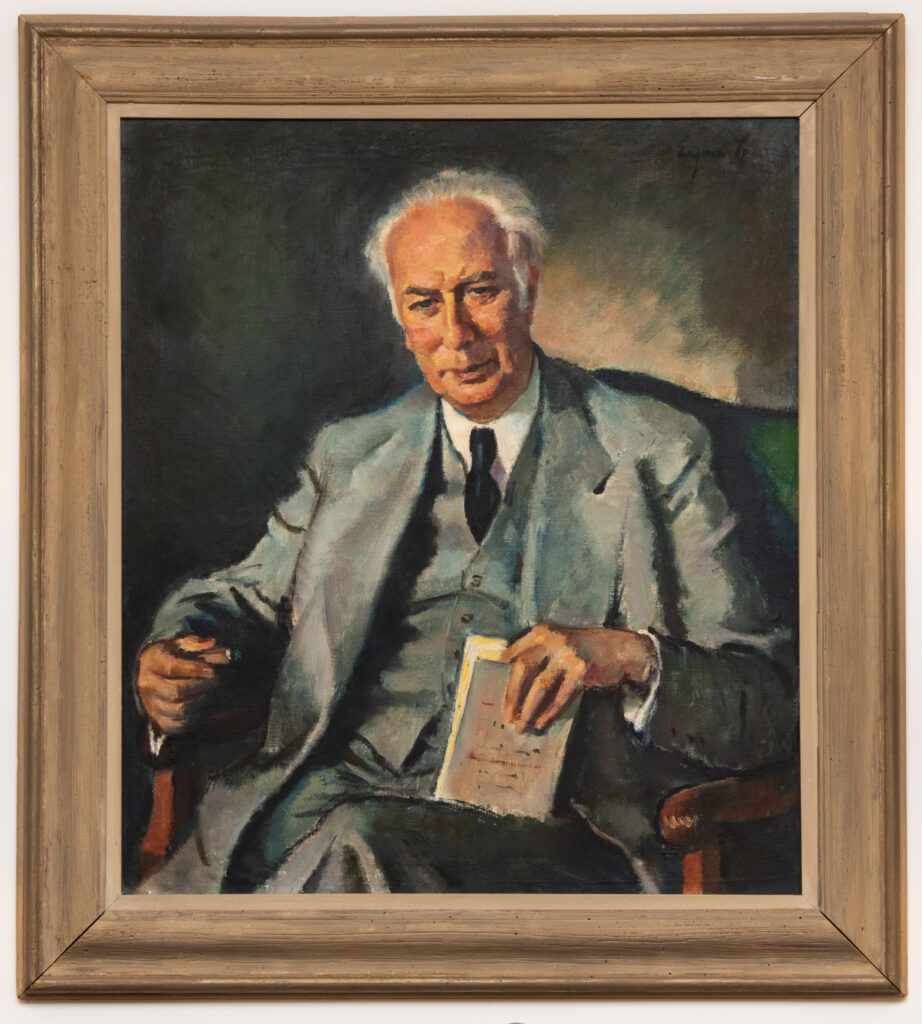 Each year, a leading German sociologist, historian, economist, political scientist, philosopher, social anthropologist, or psychologist assumes the role of Heuss Professor and, most recently, Heuss Lecturer at The New School for Social Research in New York City.
Although established in 1962, the Heuss Professorship and its transatlantic story began many decades earlier.
In 1933, the New School for Social Research created the University in Exile to provide refuge for scholars fleeing the growing power of the Third Reich in Germany. Over the next nearly two decades, the University in Exile rescued nearly 200 scholars, the vast majority of whom were Jewish.
The University in Exile scholars found safety, community, and support for their academic work at The New School for Social Research. They also formed the core social sciences faculty at the growing school, and began the school's longstanding intellectual relationship with Germany.
In 1958, Theodor Heuss, then President of the Federal Republic of Germany, visited The New School for Social Research to receive an honorary doctorate of laws. In his remarks on the occasion, he introduced the idea of creating a "living expression" of the appreciation that the Federal Republic of Germany had for the University in Exile, and he envisioned a visiting professorship that would strengthen the bonds between Germany and the U.S.
In 1962, the German Federal Government established a visiting professor at the University in Exile's successor, the Graduate Faculty of Political and Social Science, on an experimental basis. Professor Helmuth Plessner of the University of Gottingen was the first to hold the position. In 1965, the Volkswagen Foundation agreed to provide five years of funding to cover the annual appointment. At this time, the position was formally named the Theodor Heuss Professorship and holders were charged with ensuring that both the traditions of German scholarship and contemporary developments in German thought would continue at the Graduate Faculty. In 1970, the Volkswagen Foundation renewed its funding again for five years.
The German Federal Government permanently endowed the Heuss Professorship in 1975, and Heuss Professors and Lecturers from all social science fields have continued to strengthen the intellectual transatlantic ties between The New School for Social Research and Germany each year since.
Image at top of page: Picture of a portrait of Theodor Heuss by German & American Jewish painter Eugen Spiro. The portrait currently hangs in the home of the German Consul General in New York City.